Today I'm sharing a mixed media canvas I've titled "Timeless".
My focal point feature is a mason jar image from Cricut Design Space. I cut the image multiple times and adhered them together to give me a dimensional image.
Here's my step by step video.
View it on YouTube here:
https://youtu.be/UjDuwU5-r_M
Because I was testing some new (to me) products I used a sheet of cardboard from an old packaging box for my canvas. I kind of wish I'd used a real canvas now because I'm really happy with how it eventually turned out.
What you're seeing is my second attempt. I wasn't happy with the colours I had chosen first time around so I painted over everything again with black gesso and started again. Being able to do that really takes the pressure off! And because I'm not embarrassed about sharing my disasters, here's what it looked like before I painted over it.
Am I the only one that keeps going back and back to their projects and adding a touch more paint/ink here and there? I still think this one need some more shadows... but the time comes when you really have to stop and move on to the next project. Comment if you find yourself returning to old projects and adding/fixing something.
Also, please let me know if you have any questions. Don't forget to head over to my Facebook group to check out our other "Cricut meets Mixed Media" projects.
Click here to go to Cricut Explore and More
. I have a fabulous design team who do such amazing projects!
♥
Most of the products I used are listed below. These are affiliate links and I will receive a small commission (at no cost to you) if you purchase a product after clicking that link. ♥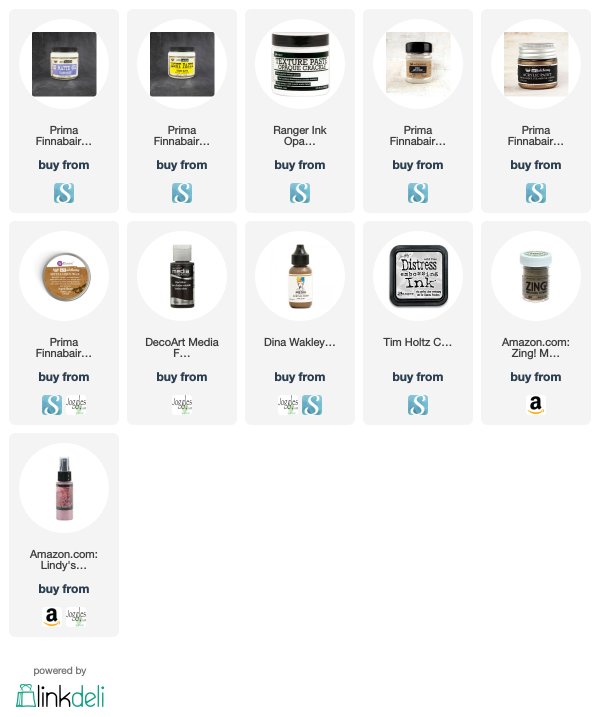 Happy crafting! ♥