Here's my "Cricut meets Mixed Media" project for this week.
You have to look closely to see where I used my Cricut in this one. Behind the "It's wine o'clock somewhere" text you'll see a stencilled clock face. I used an image from Design Space (image #M3CB55.) It's from the Edge to Edge cartridge and is included in Cricut Access.
I also used Design Space to create my Print then Cut sentiment. To make sure my text is the correct size I take a photo of my project and upload it into Design Space. I set the size of the image to be the same as the actual project (in this case my book is 12" x 9" when open) then add my text and size it accordingly.
I add white rectangles behind my text, then flatten the text to the rectangles to do the Print then Cut. Sometimes I just stop at the printing step and cut the rectangles by hand.
Lots of Tim Holtz Distress inks in this project, as well as his Wine Blueprint stamp set.
I recorded a step by step video of the process. I think editing and uploading the video took longer than it did to create the project! ☺
Please let me know if you have any questions. Don't forget to head over to my Facebook group to check out our other "Cricut meets Mixed Media" projects.
All the products I used are listed below. These are affiliate links and I will receive a small commission (at no cost to you) if you purchase a product after clicking that link.
♥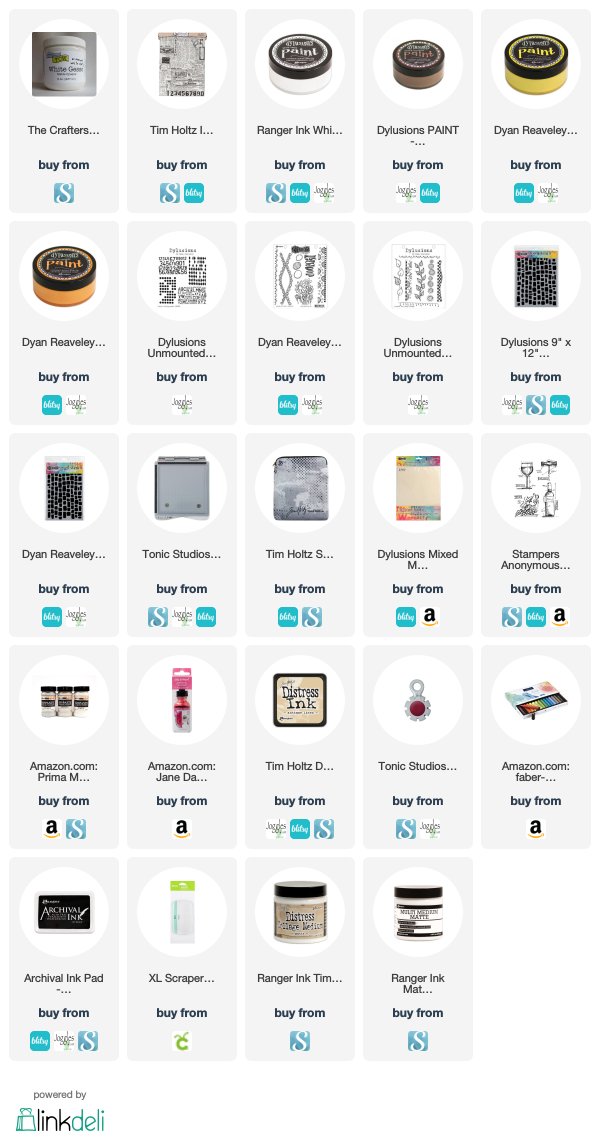 Happy crafting! ♥