Originally published on my old blog - 31 May 2012
Ever since Paper Dolls Teen Scene was released I've wanted to do a huge one for my daughters bedroom door.
When it was added to Cricut Craft Room I made one that fitted the 12x24 mat. (You can't make them any bigger in CCR because it won't cut images that extend past the edge of the mat.) This is what she looked like: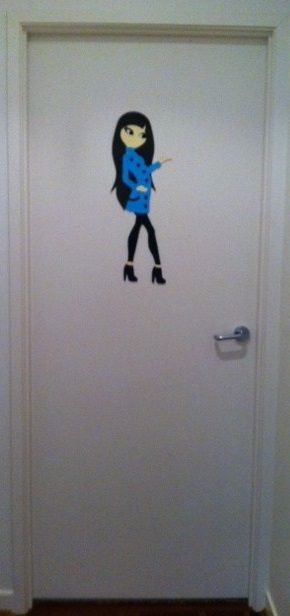 I've been waiting for it to be added to Design Studio so I could make a really big one and finally the update for it was released a week or so ago. (DS
does
allow you to cut images that go off the edge of the mat.)
Other than her extremely unnaturally skinny legs I think she looks pretty good. She's not as big as I had planned but I only had 12x12 cardstock to work with. The Cgull 12x24 slab of "cardstock" I had is too thin plus I ran out of the colours I needed making the first doll. It took me about 2 days to finish her. It definitely wasn't as easy to do as I thought it would be.... but DD is happy!