If you're looking for some Valentines day project ideas then you might like to check out the Valentines Day Blog Hop happening on Saturday, February 8.
I'm not in the hop (I have a reputation as the Non-Crafty Crafter to uphold) but some of my favourite people are!!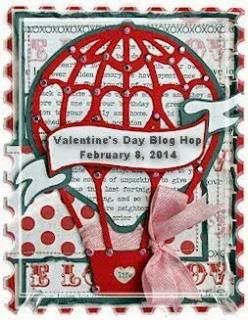 1. RockinRenee -
I came, I saw, I created

.
7. Greenie8705 -
Gina Beana's Crafts
8. MariaJ -
Stamp, Cut, Create!
9. Di&Co -
Creating Is Like Breathing
10. Dragonfly50 -
Designs by Dragonfly
11. TiffysMom -
Angie's Paper Passion
12. *Violette* -
Whimsical Treasures
13. cricutaddicted -
ScrappingForMoreFun
14. LoriSjogren -
The Singing Shell
15. Scrapalette -
Around the Block with Scrapalette