I have about 10 trimmers in my craft room. Some were inexpensive and some cost a lot. And none of them cut straight! Except for one... my
Cricut trimmer
.
(This post contains affiliate links and I will be compensated if you make a purchase after clicking through my links.)
At $15 I would put this trimmer in the inexpensive category and I seriously love it. It cuts straight first time, every single time.
This is the white Cricut trimmer... not the old green trimmer.
It has an extendable arm and can cut materials up to 15" x 12".
It also scores by swapping out the cutting blade and replacing it with the
score blade
. The score blade comes packed with a spare cutting blade.
It's easy to tell the difference between the two as the score blade is black.
You can also purchase
spare cutting blades in a pack of two
.
There's even a spot on the underside of the trimmer to store your spare blades. Just flip the trimmer over and you'll find two handy dandy storage spaces to slide in a blade and/or score blade.
If you feel like your cuts are getting a little rough, check the channel that the blade runs through. You'll probably find some paper fragments stuck in there. Just gently run a pointy tool (eg. a weeding tool) down the channel to clear it out.
This week all
Cricut tools
(except for the most recently released tools) are 30% off.
That includes my other favourite Cricut tool - the
XL Scraper
. I use it a lot, and not just for quickly removing left overs from my Cricut cutting mat. I use it for smoothing down my cardstock (when I can't find my
Brayer
) but I also use it for cleaning the gunk off my craft mats when I'm doing mixed media. I just squirt some hand sanitizer on the mat (both the Tim Holtz craft sheet and the new glass Media Mat), spread it around then scrape with the XL Scraper. Everything (paint, glue etc) cleans up so quickly!
If you purchase from Cricut make sure you use my discount code NARELLE to save a further 10% and get free shipping in the US and Canada. If you're a Cricut Access subscriber you'll get another 10% off. Cricut Circle members get yet another 10% off.
You can purchase the products mentioned in this post by clicking the affiliate links below.
Any purchases will earn me a small commission at no cost to you. 😍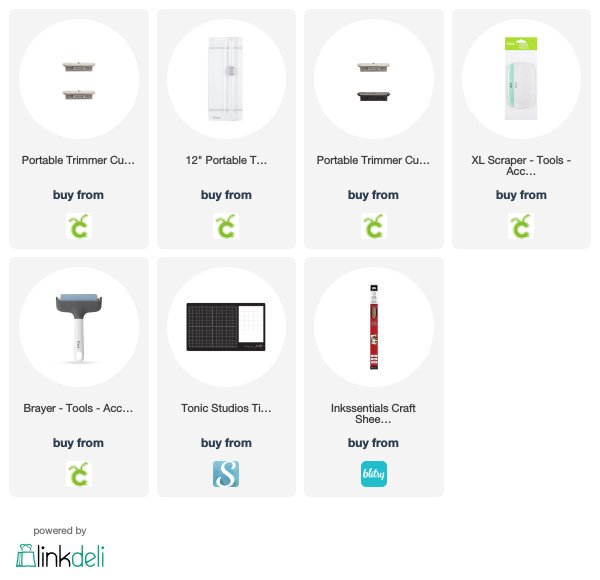 Happy crafting! ♥